The design process need not be complex, but many decisions must be made. The time frame for the completion of your house plans vary depending on workload, how complex the design is and the number of revisions. Normally the more research you do in advance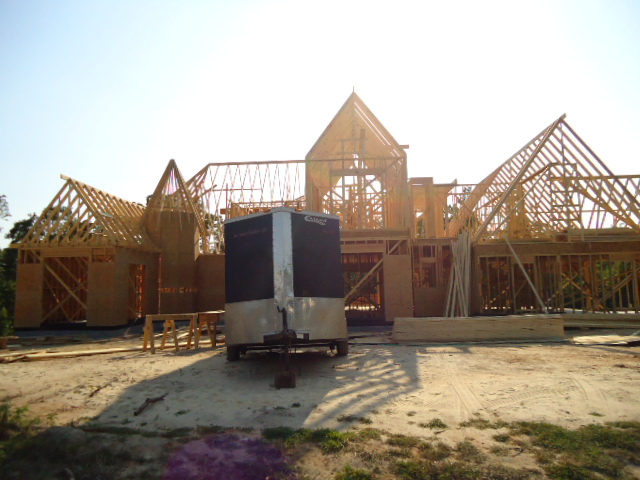 the faster the design goes. First, what is your budget? Do you have a builder in mind? (If not, we can recommend one). Lot size? If you are building in a subdivision, we will need a copy of your site plan and information showing all of the setbacks and easements, etc. We will also need the number of bedrooms, bathrooms and any other special rooms that you desire and what style you want it to look like. Photos, pictures from magazines and parts of other plans that you would like to incorporate into your home. We will give you a written proposal that describes the scope of work, our fees and any recommendations for other professional services such ( i.e. civil engineering, geotechnical testing). You get a check set at each phase of the design process for you to review and make changes. Our job is done when you are happy.
Below is what is included with your final plans:                                      
Foundation Plan (Standard)
Site Plan (If Applicable)
Roof Plan (Standard)
Floor Plan or Plans Complete with dimensions, notes etc. (Standard)
Door, Window and Finish Schedules (Standard)
Interior Elevations (Standard)
Exterior Elevations (Standard)
Typical Wall Sections (Standard)
Details as required (Standard)
Mechanical Plan or Plans (Can be provided upon request for an additional cost)*
Electrical Plan or Plans (Standard)
*Mechanical drawings are typically provided by the builders licensed mechanical contractor. However, we can provide mechanical drawings if desired for an additional cost. Call or e-mail with any questions.